Tips On Choosing A Good House Renovation Builder For You.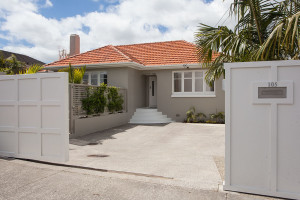 You must have come across the saying that says "old is gold." This saying is true as seen with old houses. Old houses are very valuable things, and you should not write them off. Houses are made to last for a good number of years, and you should not let an old home go to rack and ruin becoming useless. Old houses need renovations so that they can be able to carry on and continue giving you the desired shelter. There are several house builders that renovate old houses today. If you want to renovate an old house, you should ensure that you go for the right house builder so that your house gets the best renovation. Below are some of the tips that will help you choose the best house builder for your old home renovations.
Check Out The Work Of The House Renovation Builder.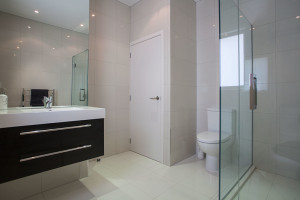 After checking around for house builders in your area, it is obvious that you will have a list of them from which you are supposed to pick on one. It is important that you go for a house builder that delivers the best quality, and you need to have a way of verifying this. The best way you can be sure of the quality delivered by a house builder is by checking out the houses that have been worked on by the builders in question. All builders will shower you with millions of words about how good they are, but you should know that they only want to convince you to go for their services. Also check if they are accredited to the NZ government Licensed Builders Practitioners which ensures the builder stays up-to-date with training and best practice. Make it a point to visit the old houses they have renovated so that you can see for yourself the quality in question. Quality is very important when conducting renovations since you don't want to be renovating your house after every week or so. It is important that you choose a house builder offering the best quality so that the renovations last for long.
Check Out The Specialisation Areas Of The Builder.
Different house renovation builders are known for different specialties, and this information is very important in choosing a good house builder for you. Before you get to know this, you should first find out which areas of your old house need critical renovations. After you know this, you can then filter out the house builders you have at your disposal and settle on the one that is good in the area you want to be worked on thoroughly. However, if your old home needs serious renovations in almost every part, you should go for the house builders that are good in almost every aspect of house renovations. Some Auckland house renovation builders like Repair and Restore have vast experience renovating villas or older homes. The testimonial video on here gives you some insight into their capability.
Check On The Prices.
Price is a very important factor in determining a good house builder for you. Ideally, a good house builder should be favourable in every aspect and price is also a very important thing. Most people operate on limited funds, and you wouldn't want to spend a lot of money on the renovations of an old house as this may dent your budget. You should be careful when looking at the prices charged by house builders as in most cases this is quite connected to the quality being offered. As discussed in the first tip, quality should not be compromised in any way.
The most advisable thing you can do is to weigh the price of the services and the quality at stake. If a house builder charges a lot of money and the quality is good, then you should not hesitate and go for them. However, you should be careful to choose a house builder whose prices fall within your financial capabilities.